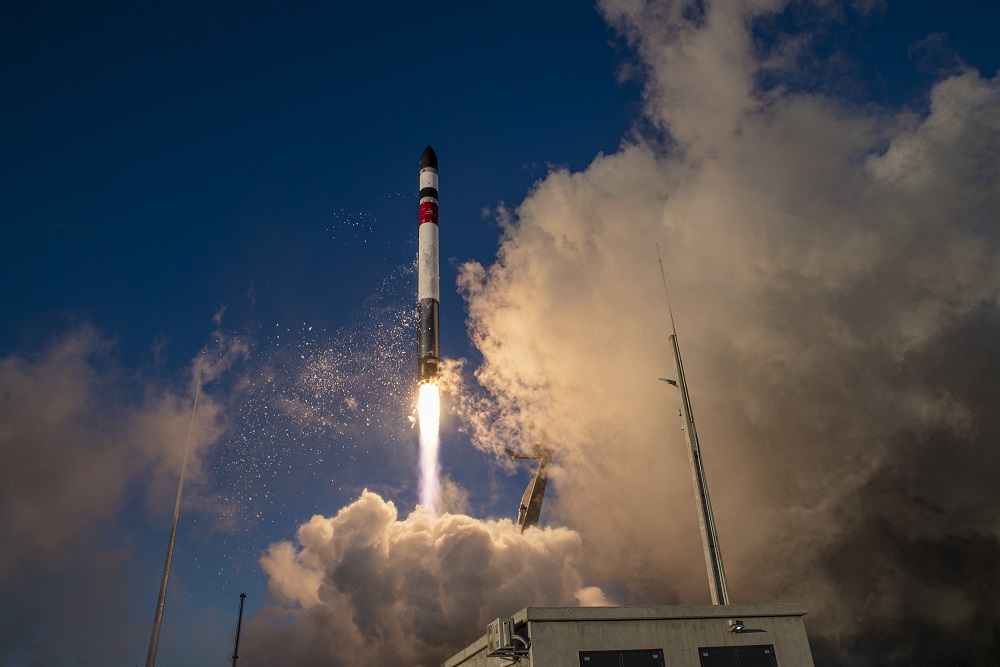 Kista, 7. November 2022. OHB Sweden's satellite MATS (Mesospheric Airglow/Aerosol Tomography and Spectroscopy) has been successfully launched into space. On 4th November at 18.27 CET, the Rocket Lab Electron launch vehicle took off from Mahia (New Zealand) bringing MATS in its 585 km circular orbit. Approximately 50 minutes after launch, Electron released the MATS satellite successfully into space. The MATS satellite is owned and operated by OHB Sweden, a subsidiary of space group OHB SE. MATS is a Swedish science mission to investigate atmospheric waves and their impact on the climate.
Following separation of MATS, the OHB Sweden Mission Control Center in Kista was ready to receive the first signals from MATS. At approximately 22.00 (CET), the first signals from MATS came to OHB Sweden through the Swedish Space Cooperation (SSC) ground station in Punta Arenas and the Mission Control Center confirmed to receive telemetry and send telecommands to MATS. This milestone confirms that MATS is in good health and initial communication has been established.
You can see a short version of the launch and separation here.
Contact:
Martina Lilienthal
Head of Corporate Communications
and Investor Relations
Phone: +49 421 2020 7200
Email: martina.lilienthal@ohb.de