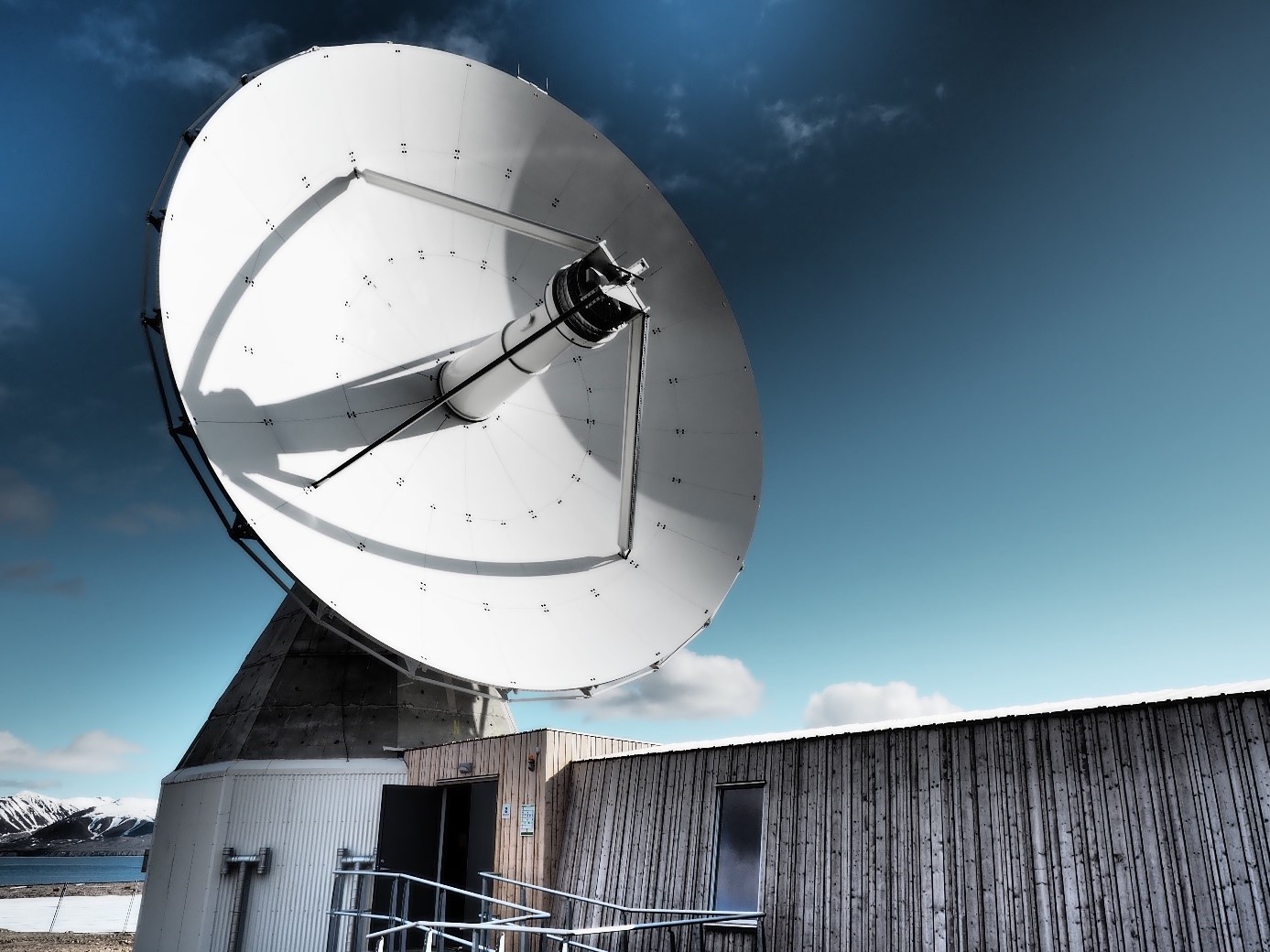 Mainz, July 1, 2021. OHB Digital Connect GmbH, a subsidiary of the space group OHB SE, has received an order from the Italian company e-GEOS for the delivery of a VGOS (Very Large Baseline Interferometry Global Observing System) telescope with a height of around 13 meters, including the receiver, data storage and control systems. The telescope, developed as part of the activities of the Italian Space Agency*, will be installed and placed in operation at the station in Matera, Italy.
This contract award marks the continuation of the Mainz-based company's successful efforts to market its VGOS telescopes. Under the latest order, OHB Digital Connect will be assembling the eleventh telescope in this series. In addition, the telescope specialists from Mainz will be supplying and operationalizing the entire high-frequency chain complete with the front and back end and the corresponding control room equipment including the control system.
The VGOS telescopes are used for geodetic observation and measurement of the earth's surface with the highest spatial resolution and positional accuracy. The VLBI (very long baseline interferometry) method, which is used in radioastronomy for recording measurements with the highest spatial resolution and positional accuracy, involves the utilization of several telescopes at different locations on the earth's surface for observation, ensuring correlated evaluation of the measurement data collected. In this way, positional accuracy of less than one millimeter is achieved. The performance (positioning accuracy, surface accuracy, position stability, function of the high-frequency system) of the telescopes must meet the high VLBI 2010 standard. Over the last few years, the experts at OHB Digital Connect have been engineering their VLBI 2010 telescopes to comply with this requirement, establishing a leading position worldwide and providing input for the VLBI standard.
*Contract n. ASI N. 2021-10-I.0
Contact for media representatives:
Günther Hörbst
Head Corporate Communication
Phone: +49-421-2020-9438
Email: guenther.hoerbst@ohb.de
Contact for investors and analysts:
Martina Lilienthal
Phone: +49 421 - 2020-7200
Fax: +49 421 - 2020-613
Email: ir@ohb.de