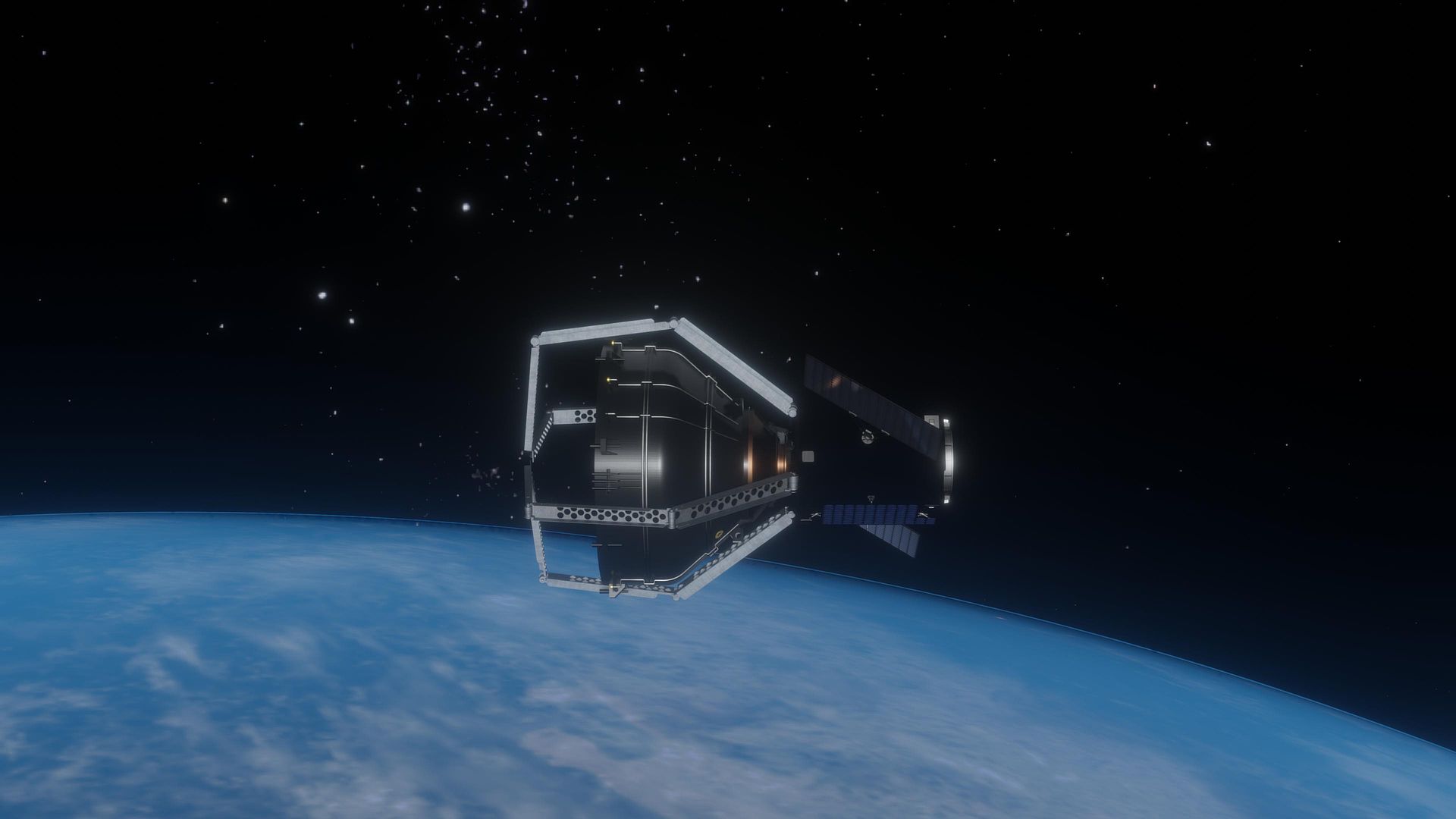 Kista, Sweden, December 8, 2020. OHB Sweden, a subsidiary of space and technology group OHB SE, has been selected by the Swiss company ClearSpace to be a key partner for their space debris removal mission, ClearSpace-1, providing the propulsion subsystem, and also being responsible for the complete satellite assembly, integration and test.
Following a competitive process, an industrial team led by Swiss start-up ClearSpace SA was selected by the European Space Agency (ESA) to undertake the deorbiting of a debris object.
ClearSpace SA plans to provide the novel service to ESA by building, launching and flying a new type of mission, dubbed ClearSpace-1, planned for launch in 2025. Flying the mission will help establish a new market for future in-orbit servicing as well as debris removal, expected to be crucial pillars of the future space economy. The mission will target a space debris object in space left in an approximately 800 km by 660 km altitude. The object is close in size to a small satellite, making it a suitable first goal, before progressing to larger, more challenging captures by follow-up missions.
The ClearSpace-1 'Space Robot' will carry a capture system payload, developed by ESA in cooperation with European industry. After launch and a following drift phase, it will attain its target orbit for rendezvous and capture and perform an autonomous approach. The mission will demonstrate the ability to autonomously assess the target's attitude and tumbling status using vision-based AI, proceeding to match its motion. Capture will take place through a quartet of robotic arms under ESA supervision. The combined chaser-plus-object will subsequently be safely deorbited, re-entering at the optimum angle to burn up in the atmosphere.
"We are proud to be part of this effort to help keeping space accessible to future climate-, weather-, and communications satellites. Space debris around the earth is becoming a problem that is putting at risk the future use of space, recognised as a critical concern by space agencies such as ESA", says Gierth Olsson, CEO of OHB Sweden."
"It is our generation's responsibility to make sure future generation can continue exploring and benefiting from Space infrastructures and services," says Luc Piguet, CEO of ClearSpace. "We are very excited to contribute to shaping new sustainable ways to operate in orbit."
Contact:
Martina Lilienthal
Head of Corporate Communications
and Investor Relations
Phone: +49 421 2020 7200
Email: martina.lilienthal@ohb.de