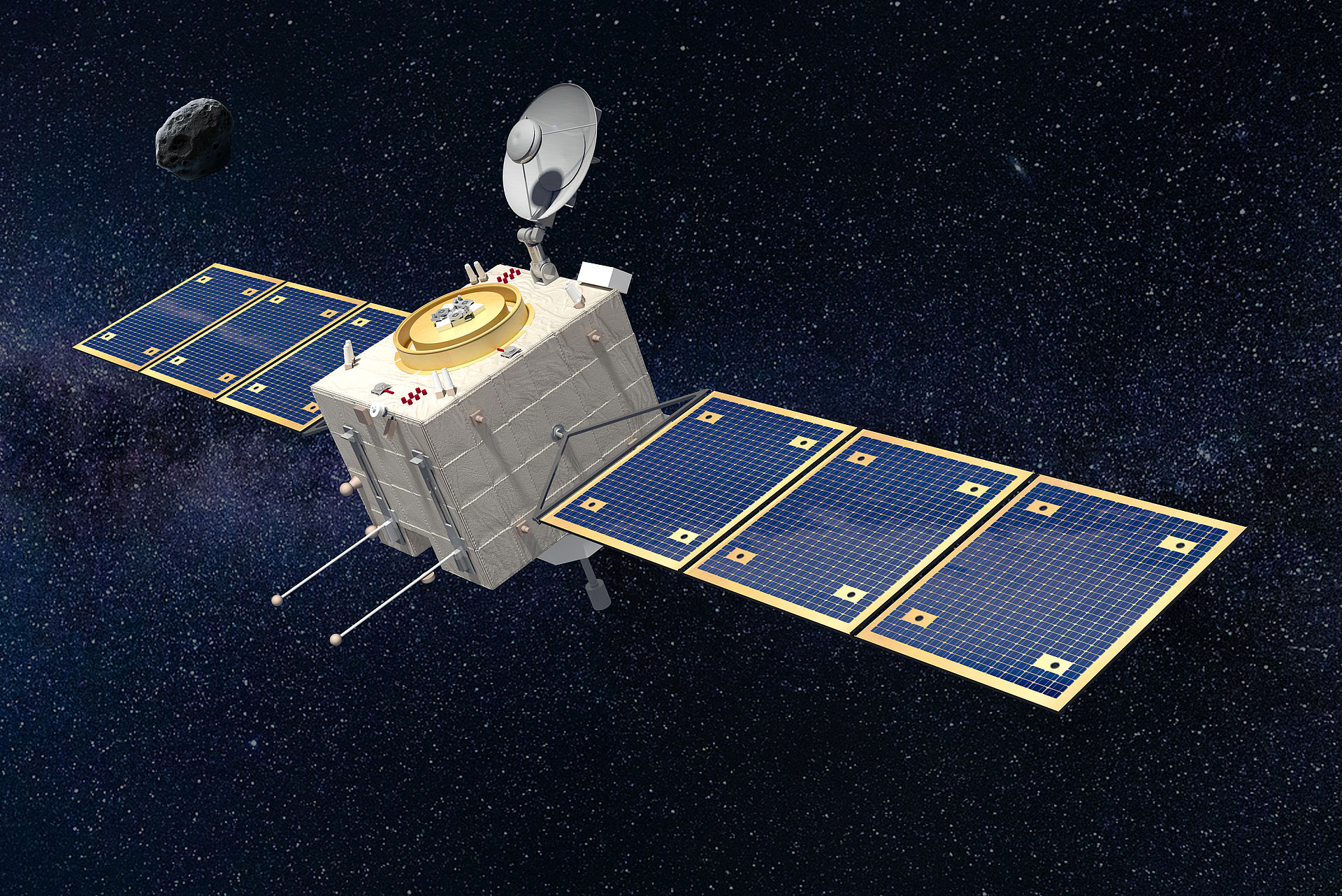 Milano, November 5, 2020. OHB Italia, a subsidiary of the space and technology group OHB SE, signed a contract appointing OHB Italia as one of the two prime contractors performing a study of the Comet Interceptor mission, a new fast-class, deep space mission led by the European Space Agency. The mission will visit a truly pristine object on its first encounter with the inner solar system. The contract for the definition phase has a value of EUR 2.5 Million and lasts two years. An implementation phase will follow in 2023 to guarantee the nominal launch of Comet Interceptor in 2028, together with ESA's ARIEL mission.
The mission comprises one main satellite and two small probes that will fly together towards a yet-to-be-discovered comet. As the comet approaches Earth's orbit, it will release pristine materials that have been unaltered since the beginning of our solar system. The main spacecraft and the two probes will separate prior to arriving and intercepting the comet's coma, each performing simultaneous measurements. In addition, they will carry complimentary remote sensing and in-situ measurement payloads to investigate the comet's nucleus, its outgassing and trailing materials and the plasma environment.
"Comet Interceptor is an exciting and challenging mission that will offer new insights into the evolution of comets as they migrate inwards from the periphery of the solar system. OHB Italia is proud of working with ESA towards the success of this program, which promises to provide an outstanding contribution towards enhancing our understanding of comets," said Roberto Aceti, CEO of OHB Italia.
Contact:
Martina Lilienthal
Head of Corporate Communications
and Investor Relations
Phone: +49 421 2020 7200
Email: martina.lilienthal@ohb.de