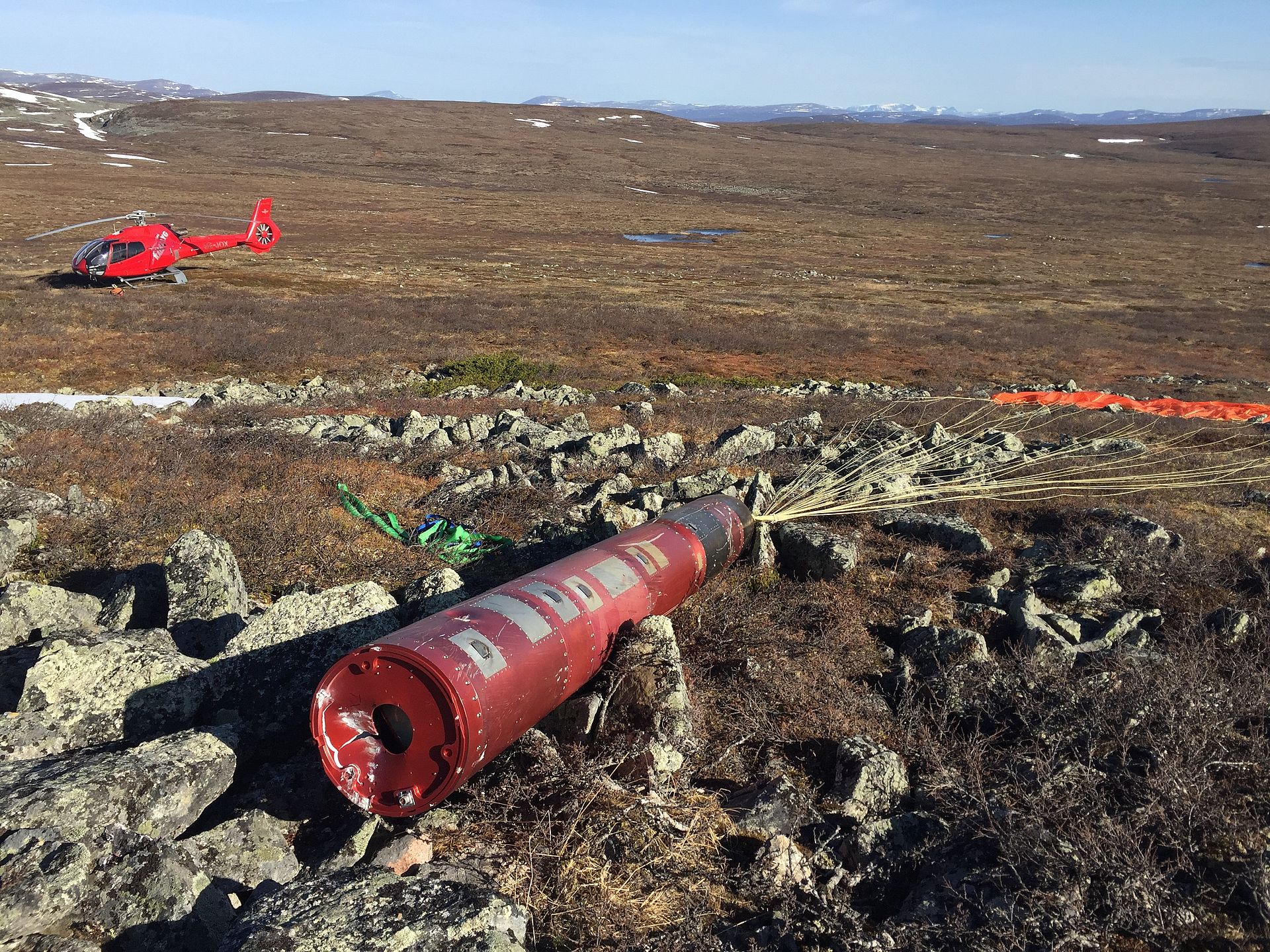 On the morning of May 31, 2018, the successful TEXUS-55 mission completed the TEXUS double campaign. This year, a double TEXUS campaign has been scheduled for the launch pad in Northern Sweden to make use of synergistic benefits. The unmanned research vehicle lifted off from the European launch pad ESRANGE near Kiruna at 6:00 a.m. local time 18 days after its predecessor, reaching an altitude of 255 kilometers. Weightless conditions arose on board for six minutes due to the parabolic flight. TEXUS missions use this period to perform various scientific experiments and for technology testing under space-like conditions. Once again, OHB System AG, a subsidiary of listed space and technology group OHB SE, played a crucial role in the success of the mission by making important contributions both ahead of the mission and at the launch site.
OHB once again proved to be a skilled and reliable partner to DLR Space Administration
"It's great that the second mission also went off so well! No problems arose when we integrated the experiments on board the vehicle. With our contribution to this mission, we were again able to ensure that the scientists were able to exert influence on their experiments during the free-flight phase via telecommands. Our recovery system also reliably supplied data, thus ensuring swift recovery of the upper stage in which the experiments were accommodated," explains Horst Pfeuffer, head of TEXUS project at OHB System AG. "Everyone at the ground control center, where we provided current trajectory data during the mission via the on-board GPS receivers, was completely quiet, concentrating on their work. When it became evident that the mission was a success, the relief and joy were palpable. It is always a great and motivating experience for me and my team to work closely with the scientists here and to support them with our expertise."
As with all the previous missions over the last four decades, OHB once again proved to be a skilled and reliable partner to DLR Space Administration, helping it to conduct important scientific experiments in weightless conditions," says Dr. Otfried Joop, Head of TEXUS project at DLR Raumfahrtmanagement. Four experiments contributed by universities and research institutions had been selected for the TEXUS-55 mission. They had all explored similar scientific issues on previous flights of the high-altitude research vehicle in weightless conditions.
Premiere and department
This double campaign saw the addition of two new members to the OHB team. In this way, the Company is demonstrating farsightedness in its human resources policy. Towards the end of their careers, two "old hands" from the TEXUS team handed over the reins to their successors after decades of experience. One of them also brought his successor up to speed at the launch site during the double campaign. "This is a great opportunity for my new colleague and also for future missions! I am pleased that OHB has such clear successor arrangements and attaches high importance to training new staff," says project manager Horst Pfeuffer.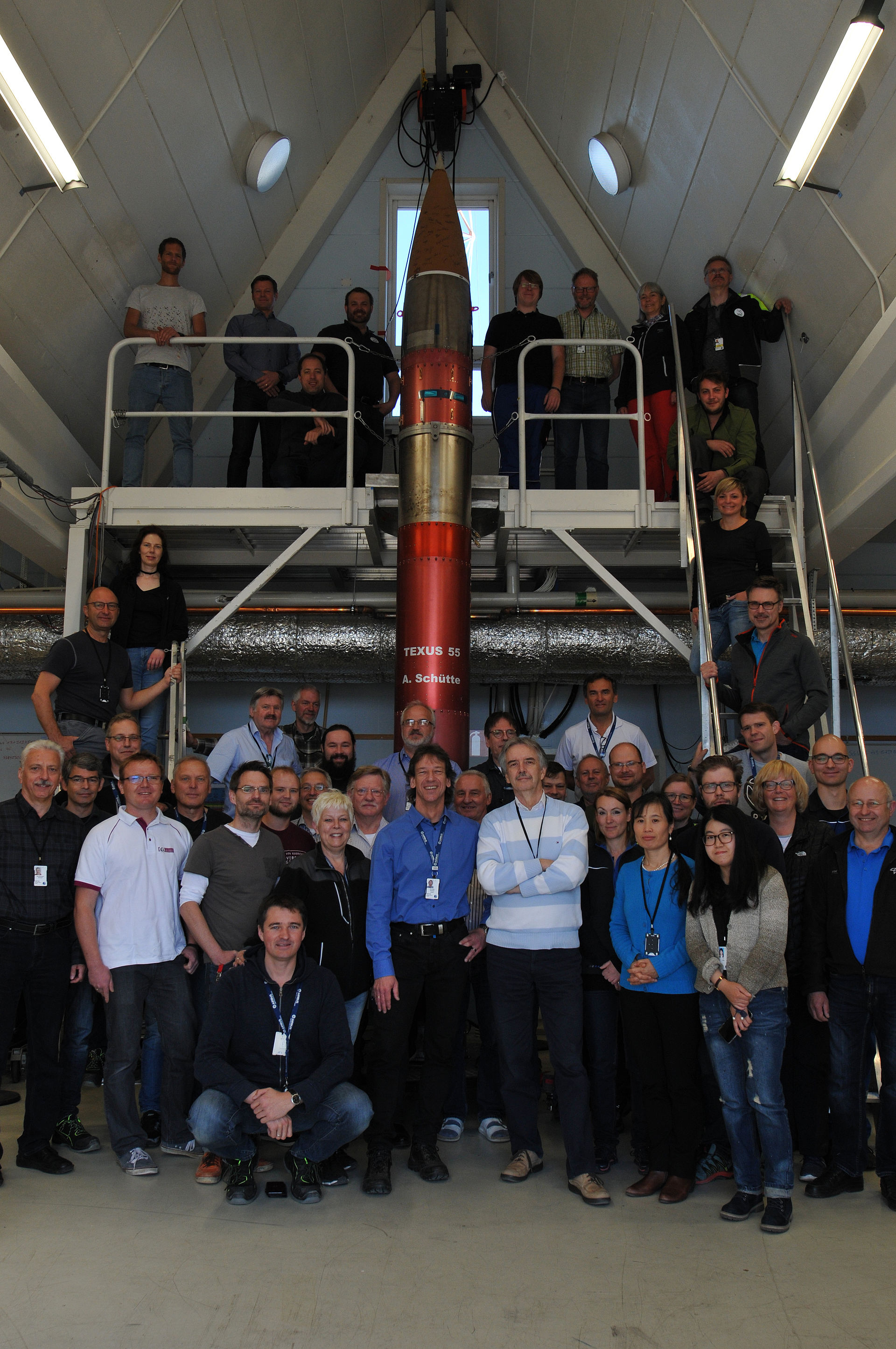 TEXUS
Commenced in 1976, TEXUS is the German acronym for "Technological experiments in weightless conditions". The initiator is DLR Space Administration. TEXUS-54 was executed on behalf of the German Aerospace Center (DLR) with funding provided by the German Federal Ministry of Economics and Energy. OHB performs the tasks in consultation with the DLR Mobile Rocket Base (MORABA) in a subcontract for Airbus Defence and Space, Bremen.
Contact for media representatives:
Günther Hörbst
Head Corporate Communication
Tel: +49-421-2020-9438
E-Mail: guenther.hoerbst@ohb.de
Contact for investors and analysts:
Martina Lilienthal
Tel: +49 421 - 2020-720
Fax: +49 421 - 2020-613
E-Mail: ir@ohb.de