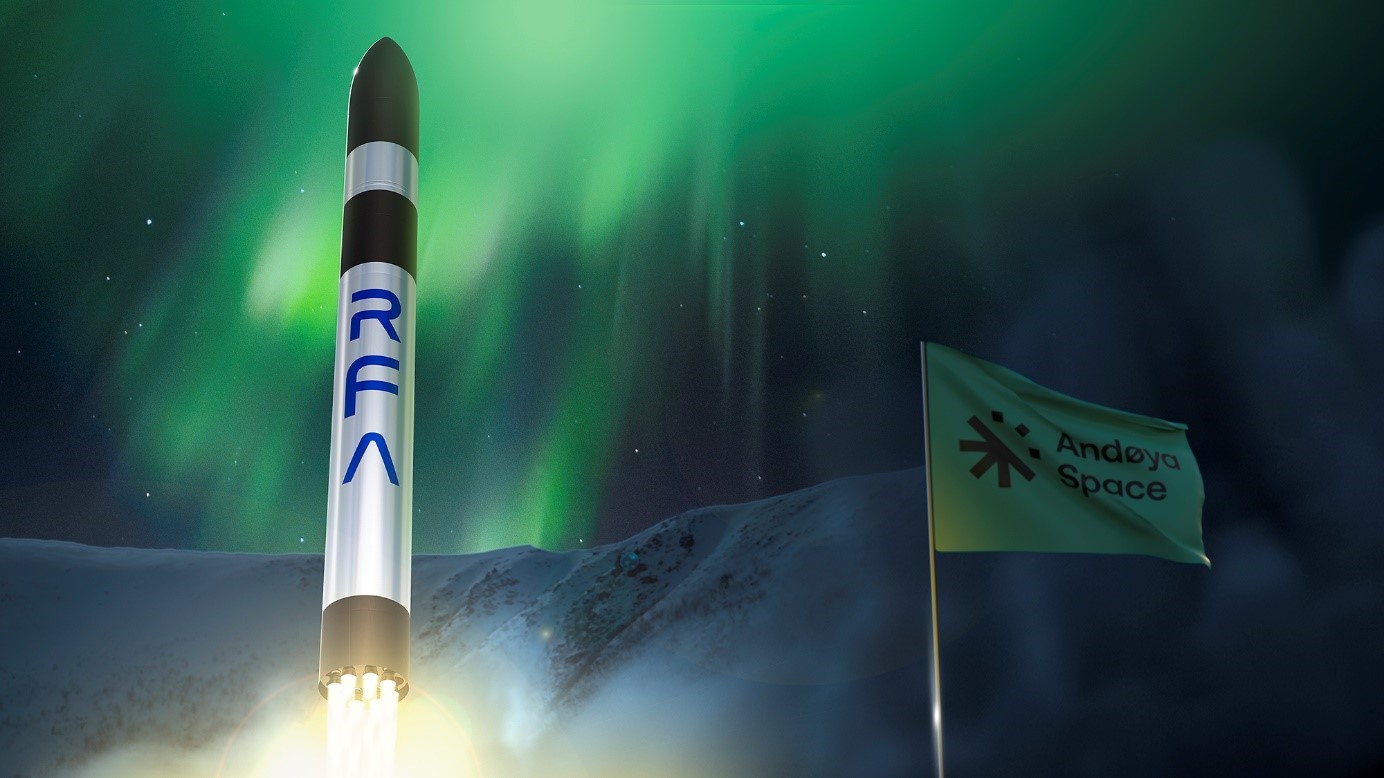 Augsburg, Germany April 28, 2021. Rocket Factory Augsburg (RFA) has signed a contract with Norway's Andøya Space, securing one of the most coveted launch sites in Europe.
"This agreement secures launch capacity to cover the first years of operation for us. We are very happy that Europe's most advanced rocket launch complex is partnering with us. We have everything in place now from launch site, over customers to traction on the development program to get the first launch campaign going", says Jörn Spurmann, Chief Commercial Officer of RFA. "Flexible access to space from continental Europe aids RFA in offering its customers the best and most cost-effective launch service for their payloads."
"A partnership with Rocket Factory is another big milestone for the European New Space Industry", says Odd Roger Enoksen, CEO and President of Andøya Space. "We look forward to supporting their ambitious launch cadence from our spaceport. Our relationship with RFA has grown strong through the past years and we are particularly proud that RFA continues to be part of our vision to create a competitive European New Space industry."
"Andøya's unique location allows us to offer a flexible, ultra-competitive launch service for orbital inclinations ranging from 87 to 108 degrees. The launch site is easily accessible within Europe and can help to strengthen our space launch industry", Stefan Brieschenk, Chief Operational Officer of RFA added.
RFA is at the forefront of worldwide launch vehicle development for NewSpace with its state-of-the-art staged combustion engine technology. This high-performance engine design, coupled with the most cost-effective production techniques possible, is essentially new to Europe. With OHB's support, RFA has succeeded in acquiring key technologies and key talent that will drive the RFA ONE launch vehicle business case to global market dominance. Recent fire tests have shown that RFA is on a successful path to establishing Europe's most efficient and powerful rocket motor technology.
Andøya Space got their zonal area approval September 2020 and have permit for 30 launches per year from their new spaceport 35 km south of the existing launch site. The spaceport's location, 69 degrees north and above the Arctic circle on the coastline of Andøya in Nordland county with a flightpath that ensures a trajectory whose ground track does not cross populated areas. Andøya Space, provides launch pads, payload integration facilities as well as the technical infrastructure on site.
Contact for media representatives:
Günther Hörbst
Head Corporate Communication
Phone: +49-421-2020-9438
Email: guenther.hoerbst@ohb.de
Contact for investors and analysts:
Martina Lilienthal
Phone: +49 421 - 2020-7200
Fax: +49 421 - 2020-613
Email: ir@ohb.de