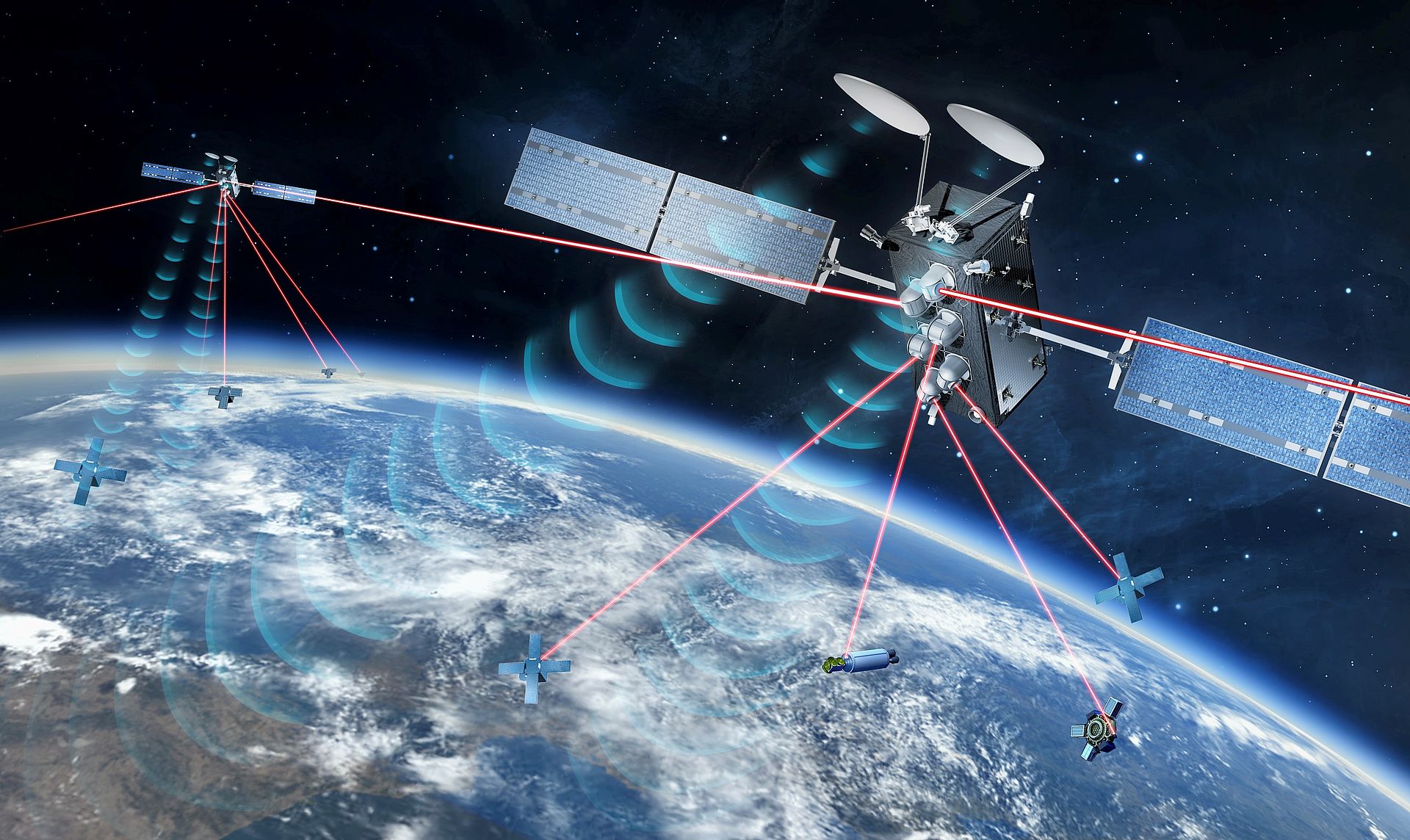 Bremen, October 25, 2021. OHB System AG, a subsidiary of European space technology group OHB SE, is planning to develop and build a constellation of four relay satellites for US company SpaceLink Corporation which will form part of a high-speed communications highway in space. Both parties signed a corresponding "Authorization to Proceed" last week. The future contract will be worth more than US$300 million. SpaceLink is a subsidiary of the Australian technology group Electro Optic Systems Holdings Limited ("EOS").

OHB's concept is based on the successful SmartMEO platform. The combination of a proven product, years of experience with series production of satellites tipped the scales. OHB also implemented a successful project of a geostationary relay satellite for laser communication in 2019, which represents an important basis for the leading role in optical communication satellites. Following a competitive tendering process, OHB was awarded the contract on the basis of this overall package of expertise and experience as well as its reliability in delivery.
real-time connectivity in space
OHB will also invest $25 million in SpaceLink. The company is thus underlining its conviction that there is enormous potential in this market of reliable data links via a constellation of satellites. "OHB firmly believes that the future will belong to services via such a data highway from space," says Marco Fuchs, CEO of OHB SE. "We can offer SpaceLink a highly reliable and cost-efficient solution for this purpose based on our modular satellite platform, which has already proven itself in numerous critical missions. We look forward to working with the SpaceLink team to bring this important resource for real-time connectivity in space into operation."
a system that will connect the world
"Being able to strengthen our relationship with OHB through this contract and OHB's investment in SpaceLink is something we are very pleased about," said Dr. Ben Greene, CEO of EOS Group. "We believe this partnership between our two companies will be of great benefit to both OHB and EOS and represents an important milestone in Australia's ability to contribute to the future of the space economy globally."
"My team and I are very much looking forward to this exciting and at the same time challenging project," says Guy Perez, CTO and Head of Telecom at OHB System, who led the SpaceLink Program acquisition. "The team is very much looking forward to the opportunity to work on a system that will connect the world in a completely new way."
The SpaceLink relay system is designed to provide continuous, high-bandwidth connectivity to commercial and government space missions. The system is designed to meet the growing bandwidth needs and security requirements of commercial, civil and national security missions.
Contact:
Martina Lilienthal
Head of Corporate Communications
and Investor Relations
Phone: +49 421 2020 7200
Email: martina.lilienthal@ohb.de