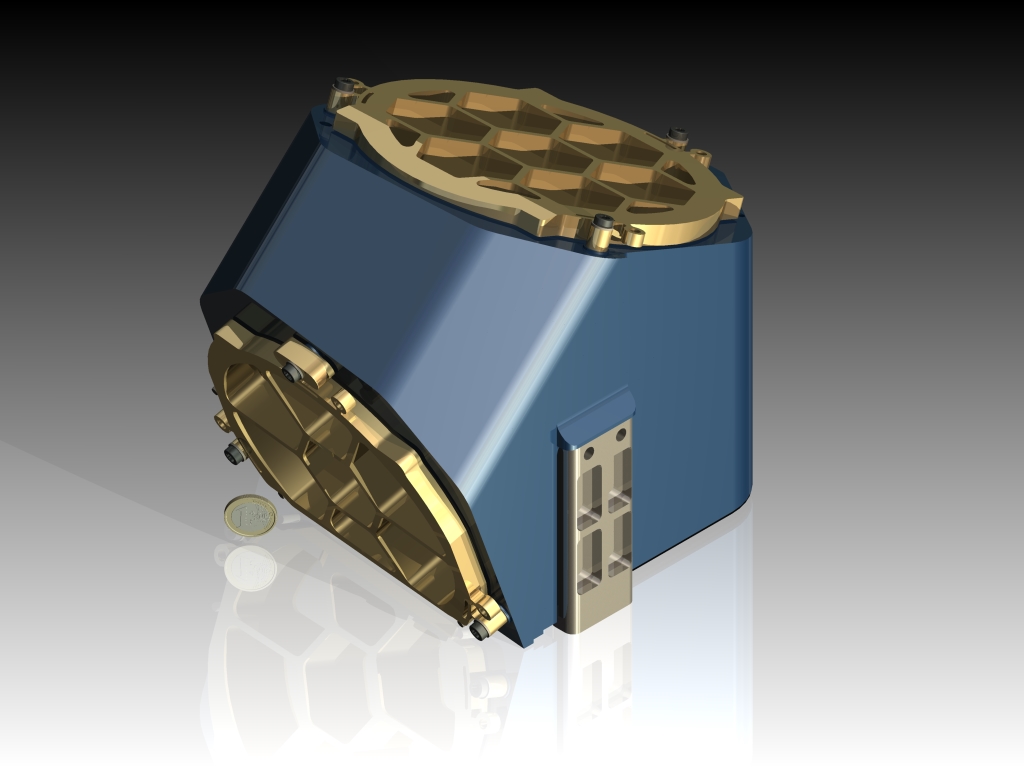 Bremen/Freiburg, 23 February 2021. OHB Venture Capital GmbH, the strategic investment arm of space and technology group OHB, has invested in the start-up ConstellR, whose mission aims at supporting human food security. To achieve this, the Freiburg-based start-up intends to send a constellation of microsatellites into space which are able to monitor within the thermal infrared part of the electromagnetic spectrum. This will allow customers to access almost instantaneous indicators of water stress in plants as well as early drought indications, allowing precision irrigation practices to be applied. For agriculture, this will give the possibility for a significant reduction in water usage, while increasing the food production per hectare. This is highly relevant for our future society as climate change increases the frequency of droughts while at the same time global population growth leads to an increased demand for clean water and food security. "We are convinced of the mission of ConstellR and are committed to support to make this to a success," states Egbert Jan van der Veen, Managing Director of OHB Venture Capital.

In addition to a pure financial investment agreement, OHB and ConstellR signed a collaboration agreement for the development of the payloads as well as the development of market applications for the data generated. "We are very excited to start this collaboration, marking an important step to establish OHB as a key player for commercial optical payloads as well as contribute to the development of downstream applications," adds Sebastien Tailhades, Domain Manager Earth Observation at OHB.
A well-practiced team
OHB's Centre of Science and Optics in Oberpfaffenhofen has been working closely together with the founders of ConstellR on the common project for several years, even before the start-up was spun-off from Fraunhofer's Ernst-Mach-Institut. "After years of successful cooperation and engagement with OHB on the working level, I am excited to have such an extraordinarily strong technological partner onboard. In view of combining heritage and innovation, bleeding-edge technology and agility, I could not wish for a better partner than OHB to make our vision a reality," emphasizes Dr. Max Gulde, CEO of ConstellR.
OHB's Centre of Science and Optics aboard
The partners already worked together on some of the primary technologies which enable the thermal mapping of the Earth's surface with high resolution and temperature accuracy even from a small satellite, namely a highly compact free form optical telescope. "A huge step towards realization is done with the team-up of ConstellR and OHB. With this step, we get to prove our mastery of several disruptive technologies which we have been developing over the last years," agrees Markus Erhard, Head of Optical Systems at OHB System.
Contact:
Martina Lilienthal
Head of Corporate Communications
and Investor Relations
Phone: +49 421 2020 7200
Email: martina.lilienthal@ohb.de