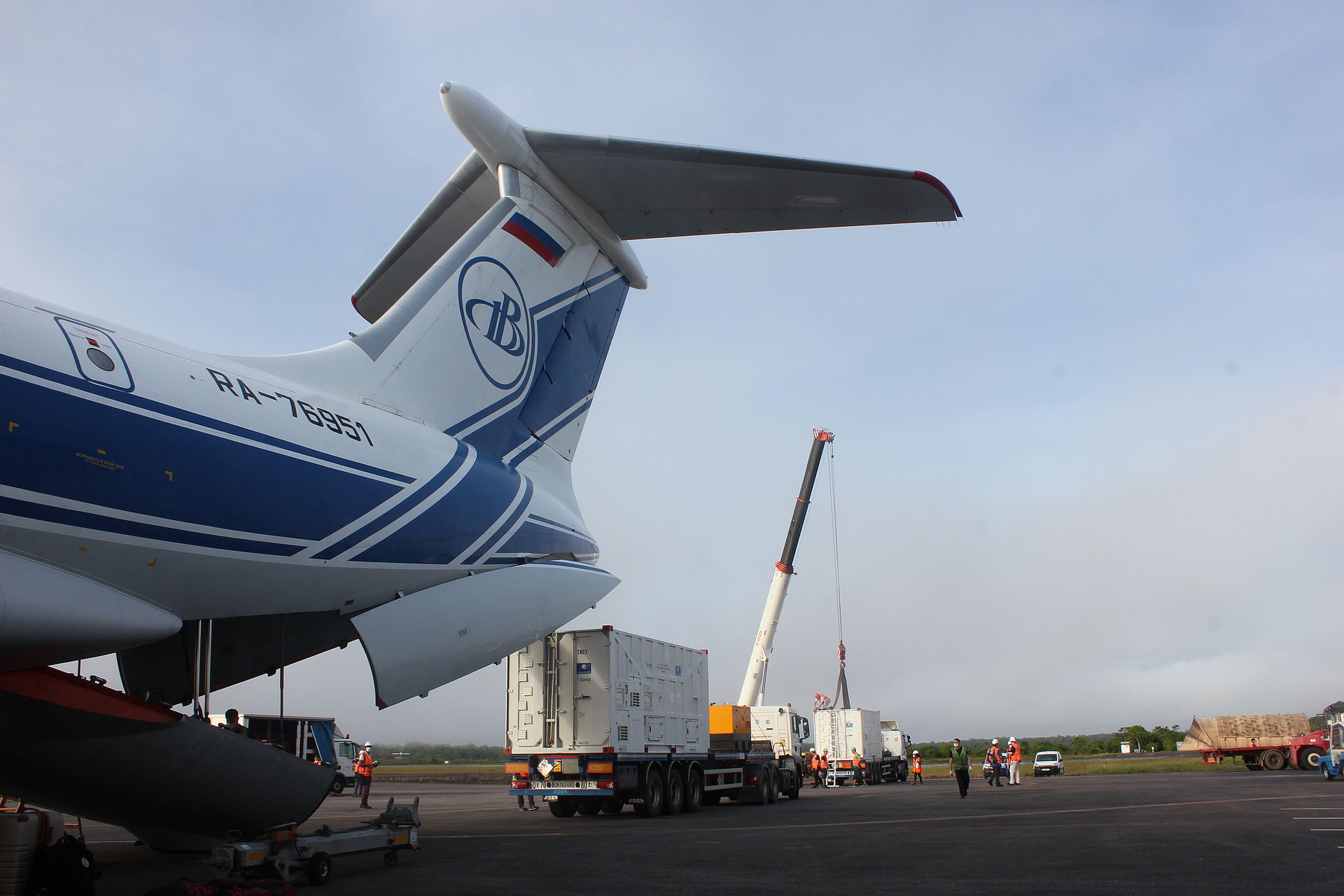 Bremen/Kourou, October 8, 2021. Yesterday, the first two Batch 3 Galileo satellites, which are to be placed in orbit on board a Soyuz launcher at the end of the year, arrived at the airport in Cayenne, French Guiana, for transportation to the spaceport in Kourou. This marks the ninth launch campaign for Galileo FOC. In its capacity as the industrial prime contractor for the FOC satellites, space company OHB is also responsible for overseeing the launch campaign and for carrying out the final checks on the satellite.
FM 23&24 are the first Galileo satellites to be launched into space since the outbreak of the coronavirus pandemic. As they had to pass through many stations and cross several national borders after leaving the Bremen plant, the logistics team have faced several organizational challenges ahead of the launch. "The satellites went from Bremen to the ESA test center in Noordwijk and subsequently to the airport in Liège in Belgium. We then flew to French Guiana via Portugal. Due to the coronavirus pandemic and the differing national requirements, coordinating everything proved to be quite a challenge," says Henning Schall, responsible for Galileo project logistics at OHB.
Ninth Galileo FOC launch campaign
After arriving in Kourou, the satellites will undergo a fitness check and final software and hardware testing and will be filled with propellant. Once again, the launch preparations for FM 23&24 will be handled by a proven OHB team on site at the space station. OHB Launch Campaign Manager Alain Pajonk is part of the permanent team: "Between 2014 and 2018, we prepared a total of 22 FOC satellites for launches on board Soyus or Ariane 5 vehicles. You might think that it has now more or less become routine for us, but in reality each launch campaign is unique and we are continuously putting into practice what we have learned from earlier ones."
The next launch is just around the corner
FM 23&24 will be probably launched at the end of the year. And the next satellites are already in the starting blocks: FM 25&26 have since completed their acceptance review, thus demonstrating their functionality. Now they are awaiting their journey to Kourou, which will presumably be in April 2022.
"The full operational capability phase of the Galileo program is managed and fully funded by the European Union. The Commission and ESA have signed a delegation agreement under which ESA acts as design and procurement agent on behalf of the Commission. The views expressed in this Press Release can in no way be taken to reflect the opinion of the European Union and/or ESA. "Galileo" is a trademark subject to OHIM application number 002742237 by EU and ESA"
Contact:
Martina Lilienthal
Head of Corporate Communications
and Investor Relations
Phone: +49 421 2020 7200
Email: martina.lilienthal@ohb.de