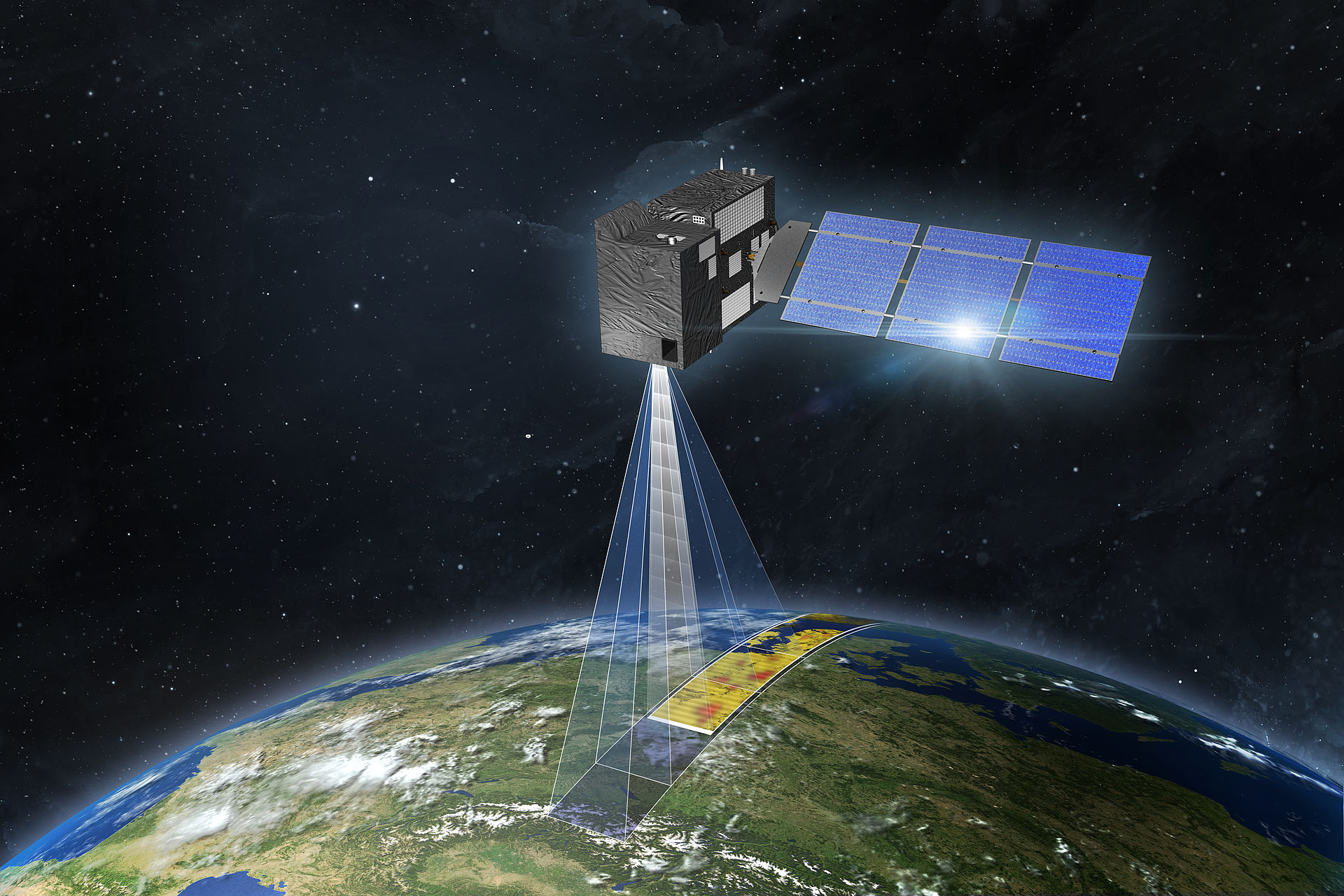 Bremen, July 31, 2020. OHB System AG, a subsidiary of the space and technology group OHB SE, today signed a contract with the European Space Agency ESA for the realisation of the CO2M Earth observation mission. The mission is part of the European Copernicus program and in its first stage of completion will consist of two satellites equipped with payloads specifically designed to measure carbon dioxide emissions caused by human activities. The total value of the contract is 445 million euros.
Copernicus: The second major European space programme
Copernicus is the second major European space programme alongside Galileo and provides an independent Earth observation infrastructure. The data collected by measuring facilities on land, at sea, in the air and in space are primarily used for monitoring the environment and climate, but also help to cope with natural disasters and provide answers to security-related questions. The programme is financed by the European Union EU and ESA.
The emissions of individual countries and cities are to become measurable
CO2M is a mission which, for the first time, aims to specifically measure how much climate-damaging carbon dioxide is actually released into the atmosphere by human activities. Although measurements on the ground have so far made it possible to track general changes in the carbon dioxide content of the atmosphere, it is not possible to make reliable statements about the emissions of individual countries or even individual regions and cities. The CO2M mission aims to close this gap in the available data material and to make it possible to better track and implement the targets set out in the Paris climate agreement.

The CO2M project is being implemented by an industrial consortium led by OHB. "The task of implementing the CO2M mission as prime contractor makes me very proud," stresses Marco Fuchs, CEO of the OHB Group. "The question of how the proportion of carbon dioxide in the atmosphere will develop in the coming decades will also determine the fate of the global climate". As the main contractor, OHB is responsible for the overall systems and is developing the satellite platforms. The most important subcontractor is Thales Alenia Space as supplier of the payloads.

The launch is planned for late 2025.
Contact for media representatives:
Günther Hörbst
Head Corporate Communication
Phone: +49-421-2020-9438
Email: guenther.hoerbst@ohb.de
Contact for investors and analysts:
Martina Lilienthal
Phone: +49 421 - 2020-7200
Fax: +49 421 - 2020-613
Email: ir@ohb.de