Mainz, February 3, 2020. MT Mechatronics GmbH (MTM), the Mainz-based specialist in antenna and telescope equipment and a subsidiary of space technology group OHB SE, has now begun work on assembling the first test antenna for the realization of the Heinrich Hertz satellite communications mission. The pilot antenna will be installed directly in front of the company's building in Mainz, where it will run through various test scenarios from June onwards. MTM will be assembling and supplying a total of five antennas for the ground segment of the mission.
"First, we will be carrying out mechanical, electrical as well as software testing," says MTM project manager Dr. Rainer Krause. Simply put, this will involve checking whether the hardware and software required for precise positioning of the antenna as well as the reception systems are operating correctly. With a total height of nine and a half meters, the steel giant is equipped with a reflector with a diameter of a good seven meters. Subsequently, the antenna will be tested in the light of customer requirements and its functionality verified on the basis of the defined specifications. This includes the customization of the control software with which the antenna can be aligned accurately with the geostationary satellite in order to detect it at a distance of approximately 36,000 km for ensuring error-free communications in both directions.
After the successful completion of the testing phase, MTM will be assembling and installing the five antennas on order. With diameters of between 7.3 and 13 meters, they will be performing various functions within the ground segment in Germany. They will make it possible to control the Heinrich Hertz satellite, execute and monitor the experiments and utilize the communication payloads on board the satellite. "Participation in the Heinrich Hertz Mission marks a successful initial foray into satcom business for MTM," says Dr. Rainer Krause.
Heinrich Hertz is being sponsored by DLR (German Aerospace Center) using funds provided by the Germany Federal Ministry of Economics and Energy (BMWi) and with the participation of the German Federal Ministry of Defense (BMVg).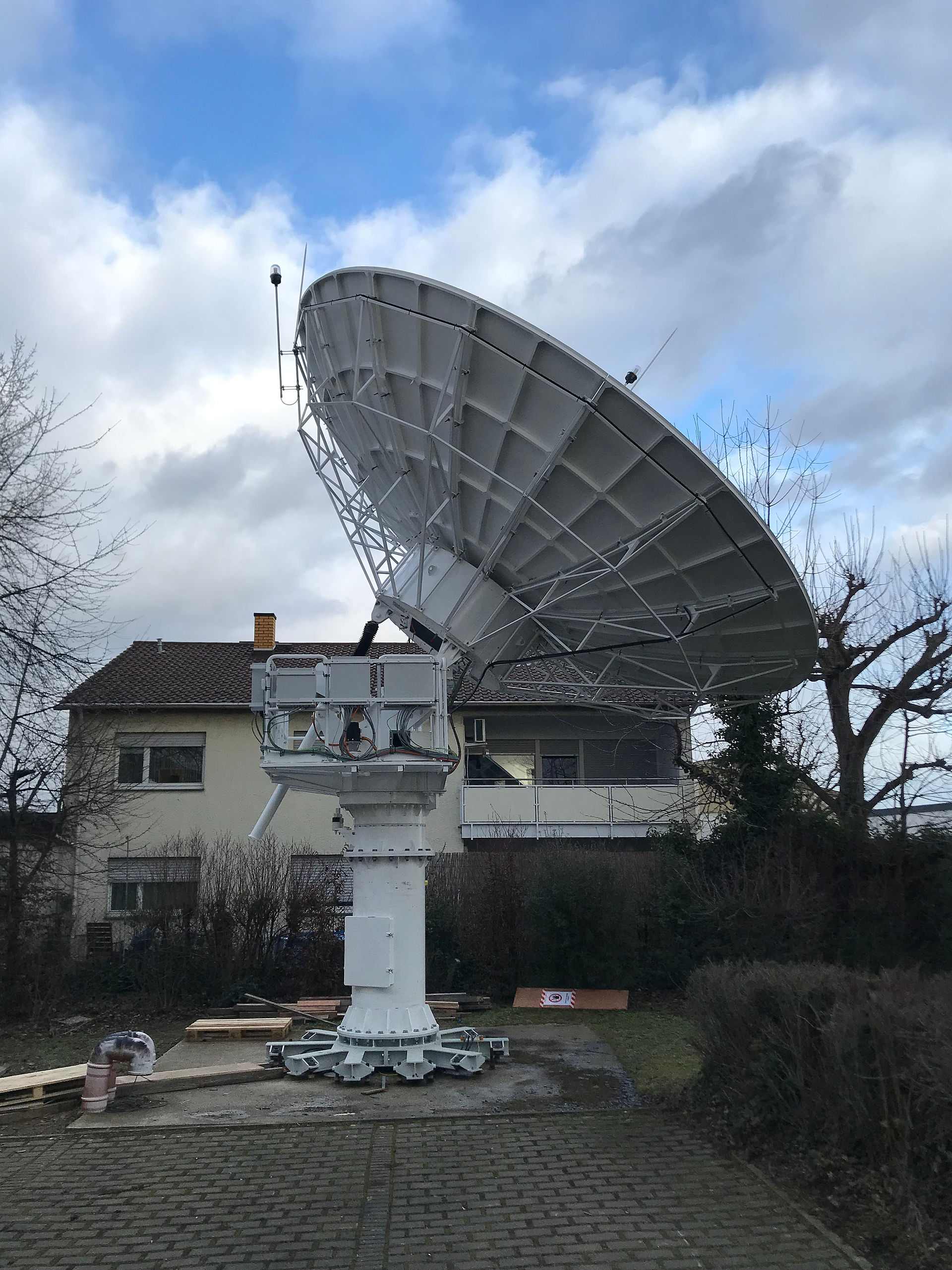 Contact:
Martina Lilienthal
Head of Corporate Communications
and Investor Relations
Phone: +49 421 2020 7200
Email: martina.lilienthal@ohb.de