Bremen, May 2, 2019. With today's final burst test, the Augsburg-based aerospace company MT Aerospace AG, a subsidiary of the listed technology group OHB SE, has successfully completed the development of a further carbon fibre reinforced rocket motor housing (CFK booster).
MT Aerospace AG developed a housing based on the specifications for the VLM rocket of the Brazilian Space Agency (AEB).with a grant from the German Space Agency in Bonn (DLR).
The state-of-the-art production technology for carbon fibre processing, verified in 2017, was used for the production. This process with infusion technology has been newly developed by MT Aerospace and it saves costs and weight in comparison to the conventional wet winding process, which significantly contributes to the increase in the competitiveness of new rocket stages.
The rocket housing was produced as a complete prototype including the original interior insulation provided by Brazil (from IAE) with a diameter of 1.5 metres and a length of 5.2 metres and was subjected to a structure and overload test. Pressure loads of more than 90 bar were analysed at the same load using external structural loads. The CFK booster successfully passed all the tests and therefore the static qualification.
The product development for these CFK technologies with extreme requirements has been running at MT Aerospace since 2013 and is currently being further accelerated with the development of a cryogenic upper stage tank system.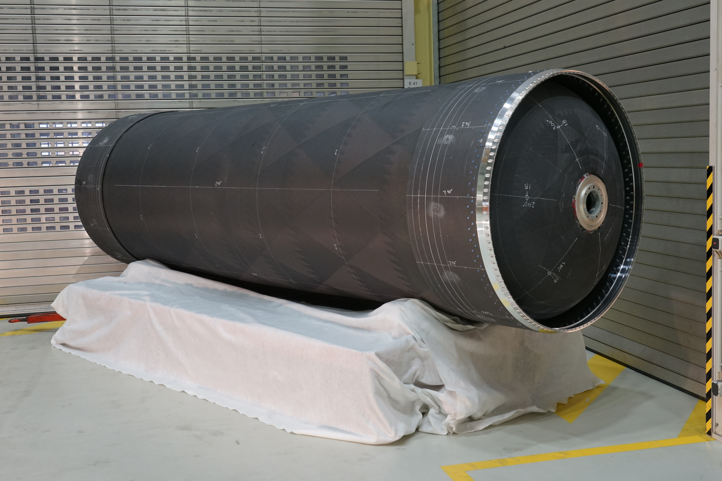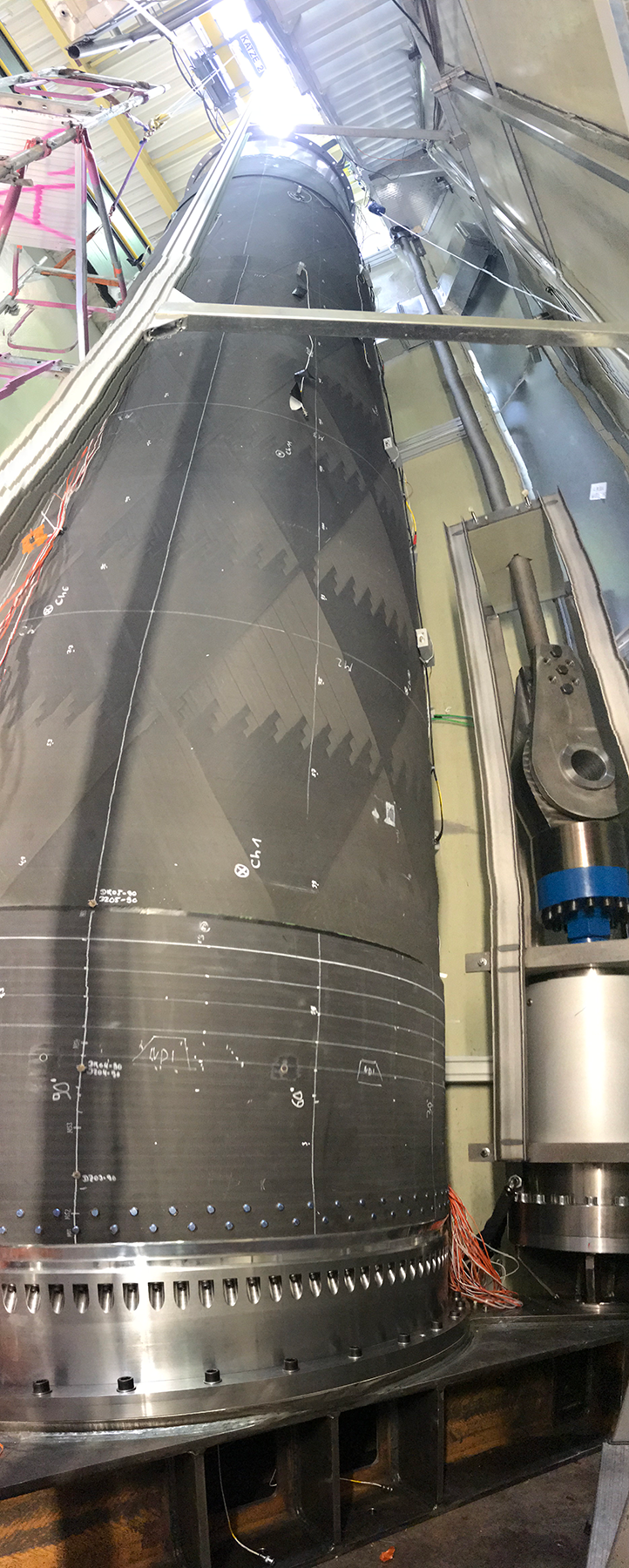 About MT Aerospace
MT Aerospace is an internationally leading company in the aerospace industry with 700 employees at sites in Augsburg, Mainz (Germany), Cagliari (Italy), Santiago de Chile and Kourou (French Guyana). MT Aerospace develops and manufactures key components for the ARIANE European launch system, the Airbus fleet, space vehicles and satellites. MT Aerospace is a technology leader in lightweight structures using metal and composite materials. With a work share of 10%, it is the largest supplier to the ARIANE program outside France.
Contact:
Martina Lilienthal
Head of Corporate Communications
and Investor Relations
Phone: +49 421 2020 7200
Email: martina.lilienthal@ohb.de
Contact:
MT Aerospace AG
Nivart Holsworth
PR / Communication
Phone +49 821-505-1033
Email: pr@mt-aerospace.de