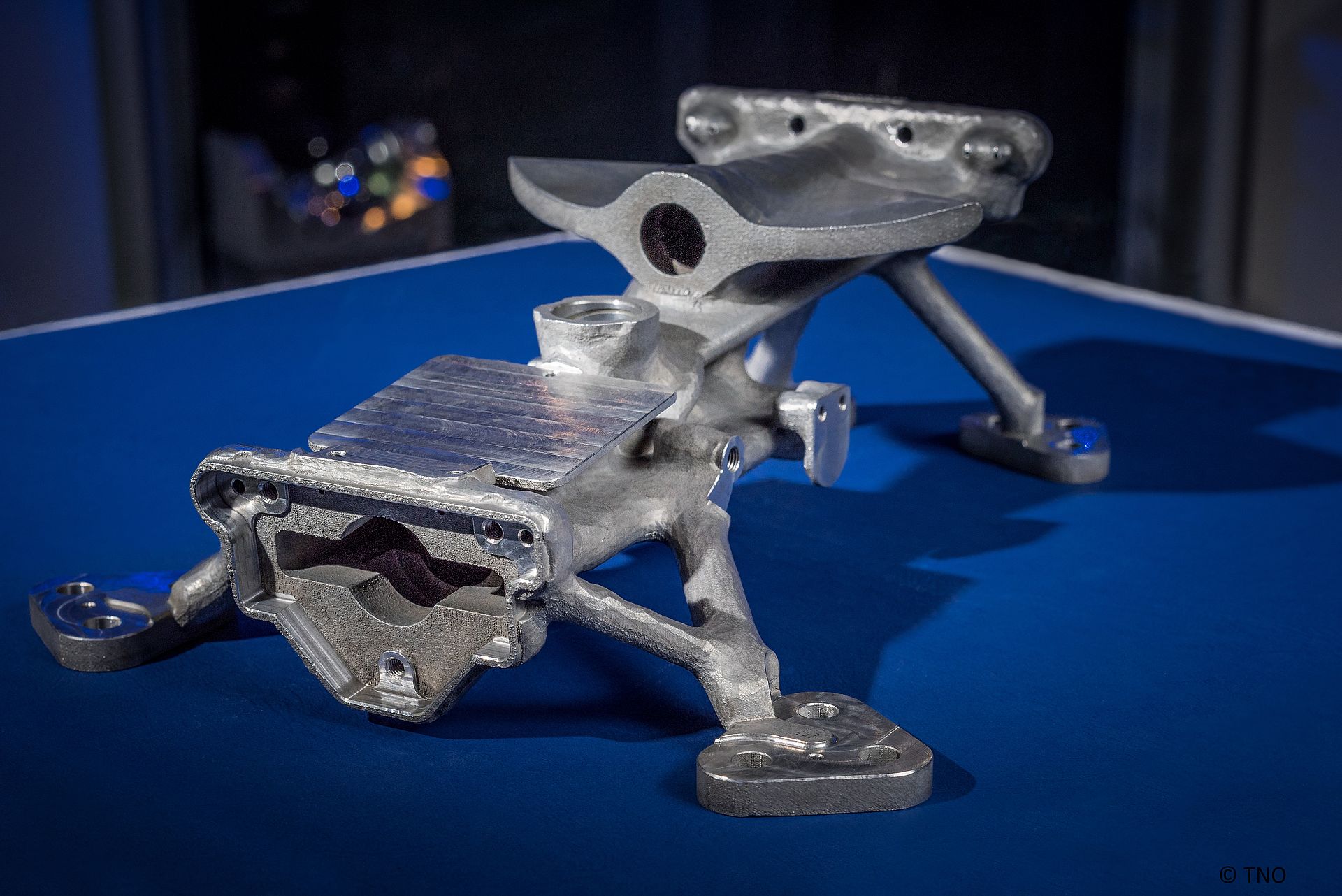 Bremen, November 12, 2018. OHB System AG, a subsidiary of space and technology group OHB SE, has received funding under the European Space Agency (ESA) General Support Technology Program for the development of 3D printing technology for fabricating structural and payload components for satellites. In performing this activity, OHB will be supported by its project partners, the Fraunhofer Institute for Additive Production Technologies IAPT, the software company Altair Engineering and cbprocess GmbH. Within the project OHB will develop design and qualification guidelines that will serve as the basis for implementing 3D-printed parts for structural and payload components of satellites. The project commenced in October 2018 and will run for two-and-a-half years.
Reduced delivery times for components and lighter weight spacecrafts
Also known as "additive manufacturing" (AM), 3D printing has opened up a new approach to producing metallic components which allows for entirely new shapes that are not possible using conventional manufacturing technologies. 3D printing offers advantages, especially for aerospace applications.
"Parts made by 3D printing can be produced flexibly on demand without the need for additional tools. This reduces delivery times compared to conventional manufacturing processes," says Dr. Marco Mulser, Additive Manufacturing Technology Coordinator. The new design options make it possible to engineer components that are ideally suited for withstanding the loads arising during launch and operation in space. 3D printing also offers scope for combining several parts to form a single component and reducing interfaces. Optimized design enables to reduce the mass of the component, and as a result that of the spacecraft.
Building the supply chain for 3D printing
OHB has been exploring this technology for more than five years. In current projects it is already working on 3D printing solutions to develop components for optical instruments from aluminum and titanium, mechanisms made of steel and structural components made of metal-coated high-performance polymers. Under this ESA contract, OHB will be expanding its engineering skills in this technology. OHB will be establishing a strategic network for the production and inspection of 3D printed parts so that printed satellite components and instruments can be deployed in future missions. The team led by AM Technology Coordinator Marco Mulser is very grateful for this opportunity and looking forward to making full use of it: "We would like to thank ESA for the trust they have placed in us and DLR Space Administration for their support."
Contact for media representatives:
Günther Hörbst
Head Corporate Communication
Phone: +49-421-2020-9438
Email: guenther.hoerbst@ohb.de
Contact for investors and analysts:
Martina Lilienthal
Phone: +49 421 - 2020-720
Fax: +49 421 - 2020-613
Email: ir@ohb.de