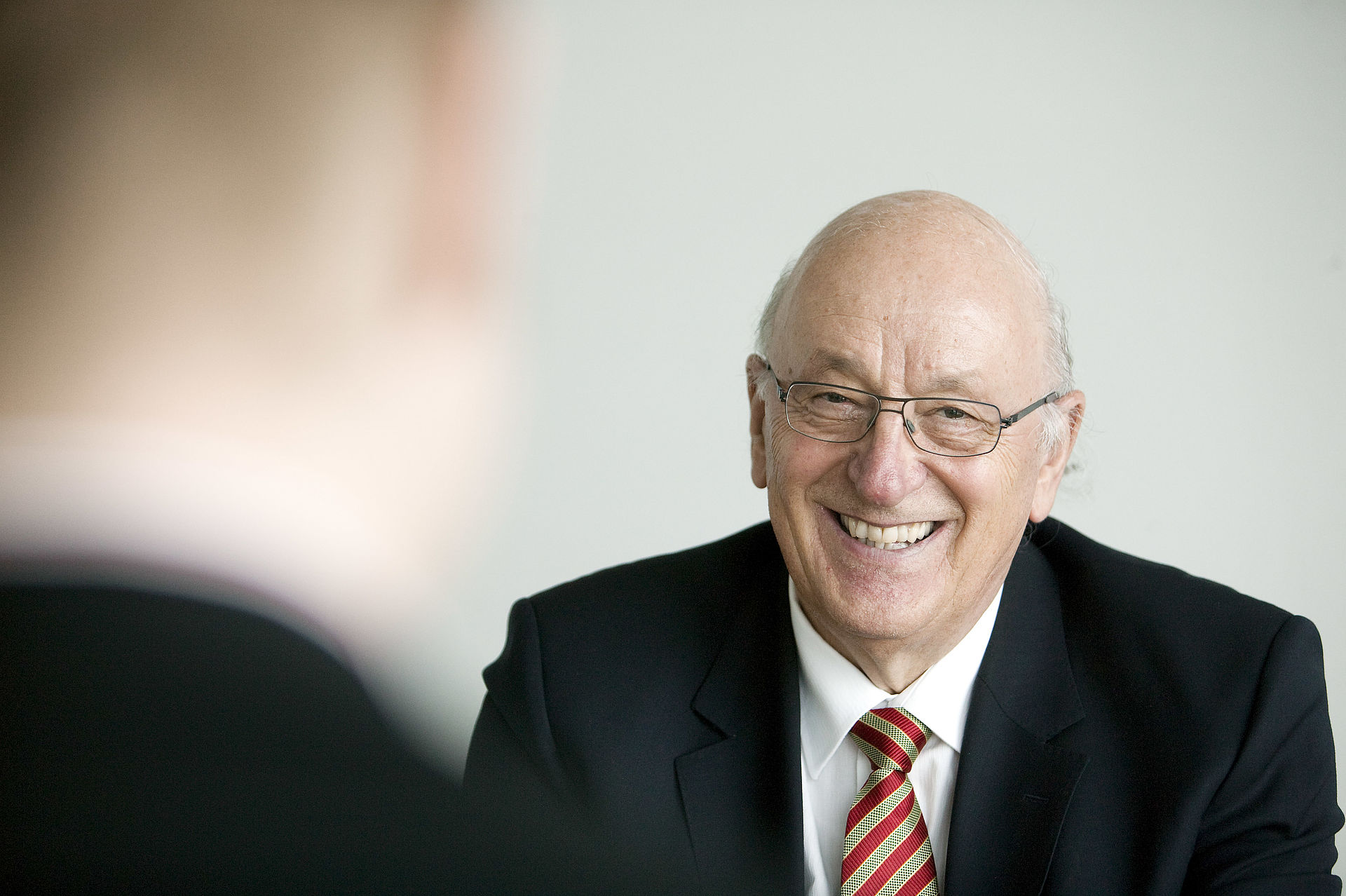 Bremen, September 4, 2018. The square at the end of Karl-Ferdinand-Braun-Straße in Horn-Lehe is renamed "Manfred-Fuchs-Platz". This was decided by the Senate of the Free Hanseatic City of Bremen at today's meeting. The responsible advisory board of the local authority Horn-Lehe had already agreed to the idea.
"I am very pleased that with Manfred-Fuchs-Platz we are able to commemorate a great Bremen entrepreneur and pioneer in Bremen. Together with his wife Christa Fuchs, Manfred Fuchs has built one of the most important European aerospace companies," says Martin Günthner, Senator for the Economy, Labor and Ports of the Free Hanseatic City of Bremen. "Manfred Fuchs has made a significant contribution to the development of the aerospace industry in Bremen."
An expression of appreciation and respect
"This is a great honour for the company, our employees and, of course, the family and expresses the appreciation and respect of the city of Bremen for my father's entrepreneurial performance. We would like to express our sincere thanks for this," says Marco Fuchs, CEO of OHB. "This decision means a lot to me," adds Christa Fuchs. "All the more so since my husband would have turned 80 this year."
Prof. Dr. h. c. Manfred Fuchs (1938 - 2014) was an engineer, Bremen entrepreneur and founder, honorary citizen of the University of Bremen and, together with his wife Christa, developed OHB from small beginnings into an internationally leading aerospace and high-tech company. Born in South Tyrol, he was a founding member of the "Entwicklungsring Nord" (ERNO) in the early 1960s, worked on designs for the European launcher Ariane and was later honoured as initiator of the Columbus programme. His visions and many entrepreneurial decisions have shaped and continue to shape OHB to this day.
Read more about the life and work of Manfred Fuchs in our magazine.
Contact:
Martina Lilienthal
Head of Corporate Communications
and Investor Relations
Phone: +49 421 2020 7200
Email: martina.lilienthal@ohb.de